TypeUtility Helicopter, Multipurpose Helicopter

Powerplant 

2x Safran Helicopter Engines Arriel A2C2-CG turboshafts

SPEEDS AT MAX GROSS WT

VNE
155 kts
287 km/h
Max Cruise
145 kts
268 km/h
Range at VLRC*
427 nm
790 km
Max Endurance*
NA
CAPACITIES
Standard Seating
12
Maximum Seating
14
Standard Fuel
300 gal Lb
1135 liters
Cabin Volume
180 cu ft
5.0 cu m
Aft (Baggage) Compartment Volume
3884 cu ft
NA
WEIGHTS
Empty Weight (IFR Standard Configuration)
5315 Lb
2410 kg
Max Gross Weight (Internal)
9369 lb
4249 kg
Max Gross Weight (Internal, Optional)
9369 lb
4249 kg
Useful Load (Internal, IFR Standard Configuration)
4246 Lb
1925 kg
Useful Load (Internal, Optional, IFR standard configuration)
 4246 Lb
1925 kg
Cargo Hook Capacity

Length

Rotor Diameter

NA

45 ft 05 in

39 ft 17 in

NA

14 m

12.31 m
---
Variants 
SA 365C: Initial variant introduced in 1978.
SA 365C1: Variant with Arriel 1a1.
SA 365C2: Variant with Arriel 1A2.
SA 365 C3: Variant with Arriel 1C
SA 365N: Variant with enlarged tail surfaces and retractable tricycle undercarriage.
SA 365N1: Upgraded with improved rotor balded and Arriel 1c1 turboshafts.
AS 365 N2: Variant with upgraded cabin doors and Arriel 1C2 turboshafts.
AS365 N3: Variant with Arriel 2c turboshafts.
AS365N3+: Variant with Arriel 2c outfitted with DECU digital engine control unit with improved horsepower up to 851 shp.
---
Market Information
Status: In production.
Total Built: 1000+.
---
Powerplants
Aerial 2s2 turboshaft
Speciations for 2s2 turboshaft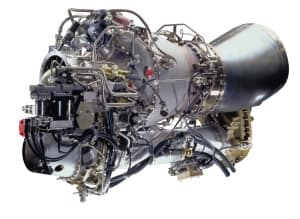 Specifications for Arrial 2s2 
Compressor single-stage axial plus single-stage centrifugal
Combustors Annular combustion
Turbine 2 single-stage power turbine, two-stage gas generator turbine.
Maximum Power 681 shp (508 Kw)
Overall Pressure Ratio NA
Turbine inlet temperature NA
Power-to-weight ratio NA
---