By Bijan Razzaghi 
Singapore has announced its intention to replace its F-16 fleet by the 2030s with an unspecified platform. The F-16s in service with Singapore include the F-16C/D and C/D Block 50/52 plus. These were delivered between 1998 and 2008 through PEACE CARVIN. These aircraft replaced older F-16A Block 25 variants  and A-4U Skyhawks. Singapore cited their existing F-16 fleet would be obsolete by the 2030s.  Singapore's Air Force currently operates a mix of single engined F-16s and twin engined F-15SGs a derivative of the F-15E Strike Eagle.
Possible contenders to replace the current fleet of F-16s include the Lockheed Martin F-35A and B, the Boeing F/A-18 E/F Super Hornet or the Lockheed Martin F-16 Block 70. In addition Singapore can see bids coming from Europe with Saab offering its JAS-39 Gripen E and Eurofighter consisting of EADS, Leonardo and BAE offering its Typhoon. It is unlikely that Singapore would purchase an aircraft  from a European manufacture as the past three replacement cycles for the Singapore Air Force saw orders from American manufacturers.
The F-35A and B is the most probable choice due to Singapore's involvement as a security cooperative partner in the program since 2003.  The F-35 also offers 5th generation technology such as sensor fusion, low observability and AESA radar. These factors will be more in in demand in the 2030s as Russian and Chinese 5th generation fighters see increased exports. The F-35B variant also offers VTOL capabilities that are well suited for Singapore's diverse environment. In addition the F-35s unit cost is expected to drop below $90 million by the early 2020s making it more affordable.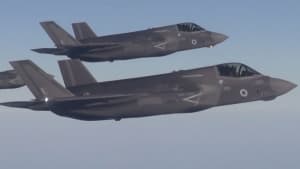 RAF F-35Bs fly in formation
Singapore could also seek the F-16 Block 70, this would be the lower cost solution in terms units cost, maintenance and training. The pilots and maintenance crew would already be qualified on the previous variant of F-16 making the transition easier and faster. The F-16 Block 70 utilizes the AN/APG-83 AESA radar and IRST sensors similar to those on the F-35A/B Lightning II. later generation EW systems can make up for the aircrafts lack of stealth.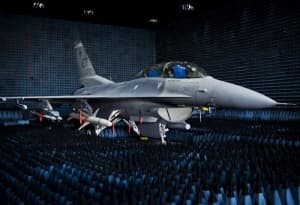 An F-16 Block 70 on display
The least likely choice of the American fighters is the F/A-18 Super Hornet. Singapore already operates the twin engined Boeing F-15E making the need for a second twin engined aircraft unlikely. The Super Hornet offers a lot of  advanced features such as long range and a weapons systems officer to operate sensors yet these features already exist on Singapore's F-15SGs.
Singapore's Air Force  is likely to start receiving bids as early as this year, yet it is unlikely for an order to take place until the 2020s. Bids might also come from Chinese and Russian manufactures yet it is very unlikely these would be chosen to do the current fleets western platforms and training in western tactics.